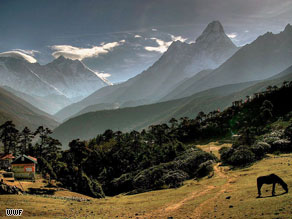 I flew over mountains
I went over valleys
I traversed the vast expanse
I swept over prairies.
My flight was uninterrupted,
It was a thing of joy.
For here in these pages,
I had whined I couldn't fly
As all good things come to an end,
My aerial sojourn was not to beat the trend.
I started losing height,
Down I went,
Went past all those
Left behind on my ascent.
Serves him all right,
They might have thought,
But did I care?
For losing height had made me
giddy with fear.
But does it feel stinky when facing death?
For I was smelling something like rotten egg.
I opened my eyes..
was on my bed
Covered with laundry
that I failed to tend.
Hope you got the message
that I convey here,
Don't accumulate soiled laundry
for it may haunt you
when least feared!!